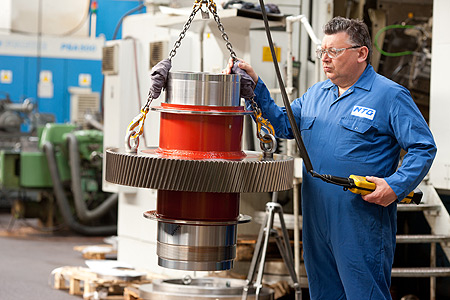 Triumph Stag
Michelotti's  classic Triumph Stag Convertible was conceived in 1964 as a motor show special. The production model was produced, after a long gestation period, in which it gained the trademark T-bar, from 1970 until 1977.
During this production period a total of 25,939  Stags were produced in mark1 and mark2 versions. It is estimated that  35% still survive, most in the hands of Stag enthusiasts. The Stag is now being viewed by many as a future collectable "classic". With this in mind NTG has put in place the tooling and data to produce crown wheel and pinions for the Stag.
NTG manufacture crown wheels and pinions from high grade UK sourced alloy steels, on state of the art CNC machinery. The spirals are heat treated in-house and after lapping are shot peened by an aerospace partner to further improve wear life.
Triumph Stag applications:
Stag  mark 1
Stag  mark 2