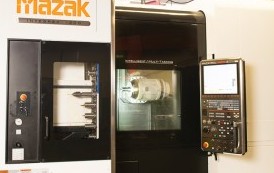 Ford English 7" Crown wheel and pinions
First produced for the Ford Anglia 105E in 1959 the English axle has been used on many Ford models throughout the years.
The English axle has also proved to be popular choice for many kit cars. NTG's English CWP's are manufactured in various ratios, to suit many applications, they are all manufactured in house
using the highest quality UK sourced alloy steels.
NTG has a state of the art spiral bevel manufacturing facility and in house heat treatment plant. All our CWP sets are shot peened after lapping to further enhance wear resistance.
Should we not be able to furnish you with the correct ratio , we have a bespoke bevel service which can provide your requirements in competitive lead times.
7"  English applications:
Capri mk1   (not V6) 1969-74
Capri mk2   1974-78
Capri mk3   1978-86
Ford Consul 315 1961-63
Ford Consul Capri 1961-64
Ford Consul Corsair 1963-65
Ford Corvair V4 1965-1970
Cortina mk1/mk1 1.5 GT  1962/66
Lotus Cortina mk1 1963/66
Cortina mk2 /1600 GT/1600E  1966/70
Lotus Cortina mk2  1966/70
Escort mk1 1968/74  certain models, some non-UK fitted with "Koln" axle.
Escort Mexico 1970/74
Escort mk1 RS1600 1970/74
Escort mk1 RS2000 1973/74
Escort mk1 Twin Cam 1968/71
Escort mk2  1975/80  certain models, some non-UK  fitted with "Koln" axle
Escort mk2  RS Mexico  1975/1978
Escort mk2  RS1800   1975/77
Escort mk2  RS2000   1976/80
Ford Prefect 1959/61
Lotus Elan 1962-1974